80 years of experience in the automotive sector
The automotive is closely linked to ORAN's history.
Our lengthy trajectory has allowed us to developus remarkable know-how and a good share of the experience we apply in our projects and those of other sectors.
80 years in which we have not only applied our principle of continuous improvement, but also we've developped one of our greatest strengths: flexibility.
Thanks to it, we've been able to adapt to the constant evolution of the sector, as well as to adapt to the needs of our clients through all this years.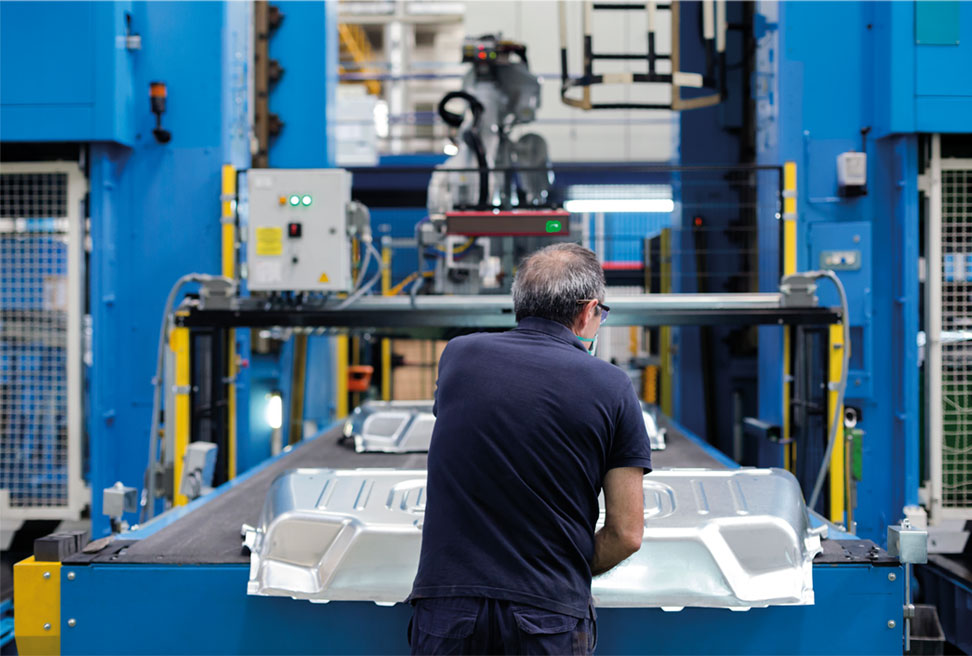 Flexiblity allow us to adapt to give our clients the maximum value added
Production of big batches
Small batches for high-end vehicles
After-market production
Adaptation from transfer to tandem process in a competitive way
Maintenace, repair and overhaul of toolings
Our quest to add value to our clients has led us to offer a highly flexible service. This allow us to focus the projects according to the characteristics and specific opportunities of each case.
We adapt to your needs, whether you want us to take care of the whole production process or just one stage of it.

Tool making
Technical office, engineering and project management
CAM programming (Tebis with CATIA module)
Milling
_Gantry milling machines with tables up to 6.000 x 2.000 mm
_High speed copy machines with tables up to 4.500 x 2.500 mm
_5 axis milling (diameter of table 570mm – 16.000 rpm)
Assembly and adjustment
Try-out press Stamping
4 robotized tandem press lines
_Possibility of integration of 3D laser cutting in-line
_Presses of up to 1.200 tones
_Tables up to 3.000 x 2.000 mm
Metrology
_Tactile CMM and laser scanning
_Independent measuring room
_Working measuring area up to 5.000 x 1.800 x 2.100 mm (x,y,z)
Welding and Assembly
Welding of assemblies in robotized cells
Welding in flexible posts
Robotized mastic application
Hemming both with tooling in a press and in a robotized roll-hemming cell

Cathaphoretic Painting
Superficial treatment and painting
_Degreasing
_Washing
_Phospate conversion coating
_Painting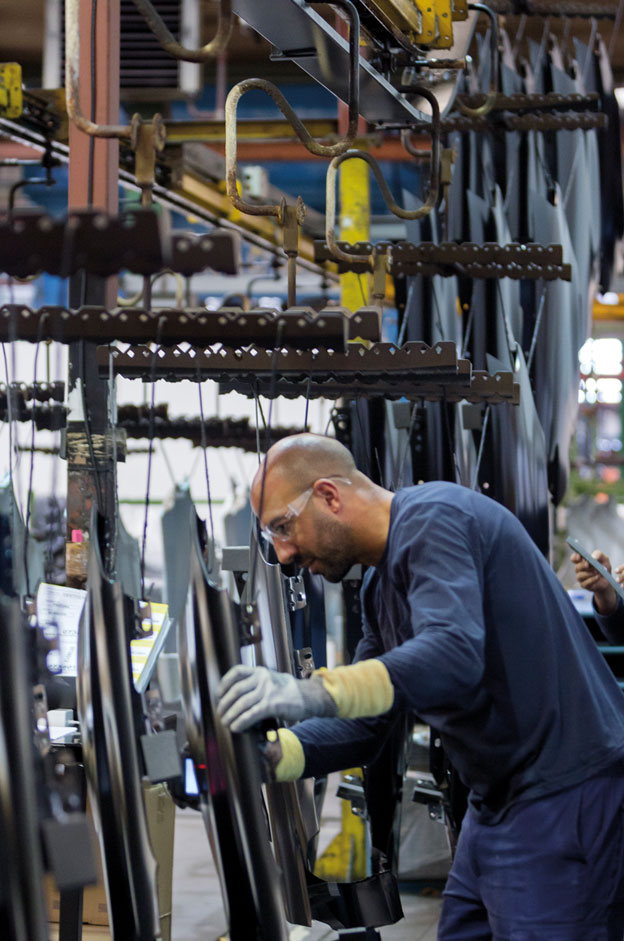 A strategic partner for leading suppliers
Committed to quality and demanding with our own work, we are always in the search of finding improvement in our services. Our highly trained team, backed with the analysis of the data gathered from our processes, help us deliver our best. A service endorsed by the IATF 16949 certification.
Our quality department, leaning on a resourceful metrology center, guarantees the repetition
of our fabrication, as well as the capability of our productive processes.